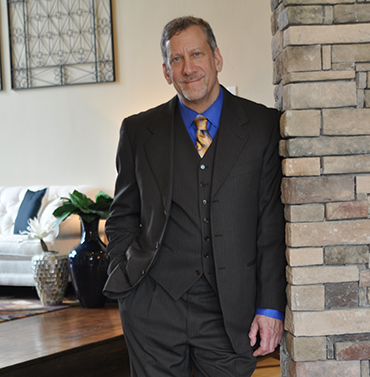 IT Consulting Services
Harris Kern represents the industry's leading minds behind the design and implementation of 'world-class' IT organizations. Mr. Kern is an IT management consultant and leadership mentor who has worked with over 400 Fortune 500 and Global 2000 companies. His focus is on people, process and overall organization performance. He is an authority on organization best practices. His solutions are documented in hundreds of articles, white papers and best-selling series of books published by Prentice Hall. The series includes titles such as: Managing IT as an Investment, CIO Wisdom, IT Services and IT Organization, among others.
Staff and leadership development is an area he is extremely passionate about. He has developed a Professional/Personal Growth Program (P²GP), which provides your organization with an actively monitored performance-enhancement strategy and roadmap. Individuals are able to integrate goals (career and personal) that allow them to be more motivated, focused and productive. The P²GP focuses on leadership development, self-discipline (time/goal management, focus, self-motivation, etc.) and EQ (communication, relationship management, etc) skills.
Mr. Kern delivers solutions that revolve around a comprehensive set of IT methodologies that concentrate on identifying, measuring, improving the ability of IT to deliver against the business value-chain. Most importantly, the results enable his clients to articulate that value to the business, demonstrating alignment with key value streams such as revenue, market share, cost reduction, customer satisfaction, and operating efficiencies.
He is hoping that his experience in building high-performance organizations, which are aligned with business objectives, will allow for an opportunity to sit down with you and discuss how he may be of some assistance.
IT Automation
The Quest for "Lights Out": Data center automation in distributed environments.

CIO Wisdom
Best Practices from Silicon Valley's Leading IT Experts

IT Services
Costs, Metrics, Benchmarking, and Marketing: Delighting IT customers: your real-world, start-to-finish guide

CIO Wisdom II
More Best Practices from Leading IT Experts

IT Architecture Toolkit
Less theoretical, more practical approach to developing and implementing enterprise architecture.

IT People
Doing More with Less. Best practices for managing the people within the IT organization.

Data Warehousing
Architecture and Implementation: A start-to-finish process for deploying successful data warehouses

Building Professional Services
The Sirens' Song: A comprehensive guide to creating a professional services organization

IT Problem Management
The complete "best practices" guide to IT problem resolution.

IT Organization
Building a World-Class Infrastructure.

IT Web Services
A Roadmap for the Enterprise: Architectures, platforms, roles, business models, and deployment realities.

Software Development
Building Reliable Systems.

IT Production Services
Building Competitive Advantage: Describes one of the most important functions of an IT infrastructure

Managing IT as an Investment
Partnering for Success: Maximizing the value of technology—and the success of your IT organization.

High Availability
Design, Techniques and Processes: The complete how-to guide for maximizing availability of enterprise systems

IT Systems Management
Design, Implement, and Manage World-Class Infrastructures.

Technology Strategies
Managing technology, value, and change in the new economy.

Web-Based Infrastructures
A 4-D Framework: Maximize the value of your next Web-centered initiative.