On Being a Workaholic: Using Balance and Discipline to Live a Better and More Efficient Life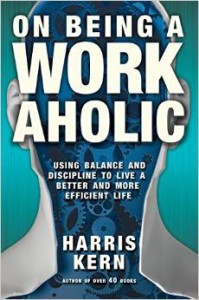 Paperback: 176 pages
Publisher: Koehler Books (March 1, 2015)
Language: English
ISBN-10: 1633930785
ISBN-13: 978-1633930780
Product Dimensions: 6 x 0.8 x 9 inches
Shipping Weight: 9.4 ounces
The escalating pressures of working tirelessly to put food on the table has taken a physical and emotional toll on many people. Succumbing to workaholism has destroyed relationships and families beyond repair. On Being a Workaholic is written by the ultimate workaholic who hit rock-bottom because he failed to heed all the warning signs that his work habits were out-of-control. This timely book narrates the author's fall from the highest level of success, but more importantly provides a strategy and road map coupled with balance and discipline as key ingredients to manage your workaholism before something catastrophic happens in your life. It can help Workaholics find peace and happiness with balance, but not lose their enormous drive for success.
IT Automation
The Quest for "Lights Out": Data center automation in distributed environments.

CIO Wisdom
Best Practices from Silicon Valley's Leading IT Experts

IT Services
Costs, Metrics, Benchmarking, and Marketing: Delighting IT customers: your real-world, start-to-finish guide

CIO Wisdom II
More Best Practices from Leading IT Experts

IT Architecture Toolkit
Less theoretical, more practical approach to developing and implementing enterprise architecture.

IT People
Doing More with Less. Best practices for managing the people within the IT organization.

Data Warehousing
Architecture and Implementation: A start-to-finish process for deploying successful data warehouses

Building Professional Services
The Sirens' Song: A comprehensive guide to creating a professional services organization

IT Problem Management
The complete "best practices" guide to IT problem resolution.

IT Organization
Building a World-Class Infrastructure.

IT Web Services
A Roadmap for the Enterprise: Architectures, platforms, roles, business models, and deployment realities.

Software Development
Building Reliable Systems.

IT Production Services
Building Competitive Advantage: Describes one of the most important functions of an IT infrastructure

Managing IT as an Investment
Partnering for Success: Maximizing the value of technology—and the success of your IT organization.

High Availability
Design, Techniques and Processes: The complete how-to guide for maximizing availability of enterprise systems

IT Systems Management
Design, Implement, and Manage World-Class Infrastructures.

Technology Strategies
Managing technology, value, and change in the new economy.

Web-Based Infrastructures
A 4-D Framework: Maximize the value of your next Web-centered initiative.